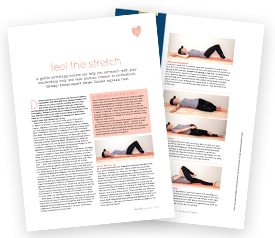 A gentle stretching routine can help you reconnect with your hardworking body and ease tensions common to motherhood.
OHbaby! fitness expert Renee Vincent explains how.
During pregnancy, your posture and movement altered completely. And after birth, they changed again. Your new role as a mum may be exciting, and you may nd plenty of joy in caring for your new baby, but you'll probably also and that your new 'job' is very physically demanding.